DESTINATIONS
Hokkaido
Hokkaido is located in the northernmost part of Japan and offers magnificent nature. In winter, skiers will gather from home and abroad in search of fine powder snow. Sapporo's snow festival is famous, and features are different depending on the area, such as Hakodate with a beautiful night view, Otaru famous for canals and glasswork, Shiretoko World Natural Heritage site, and Furano with lavender fields.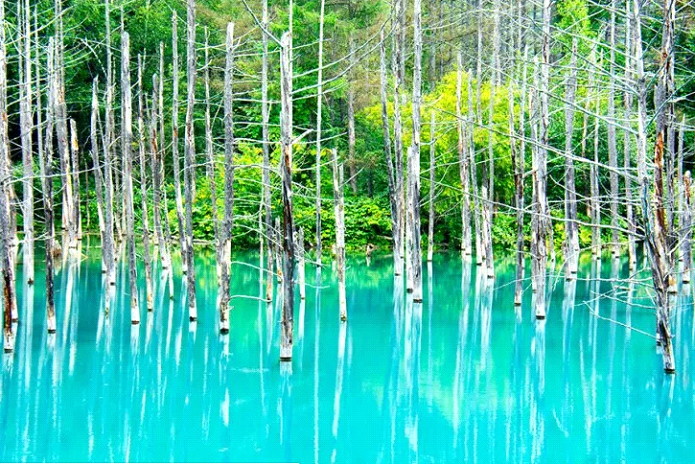 Blue pond / Bieicho
 The area of ​​the pond is 12,000 square meters, and 2.5 to 5 meters deep. Although it is light blue when viewed from land, the water is clear and not strongly acidic, and the cause of the mysterious color is unknown. Images taken of this beautiful pond are used in the desktop wallpaper of Apple's MacBook Pro.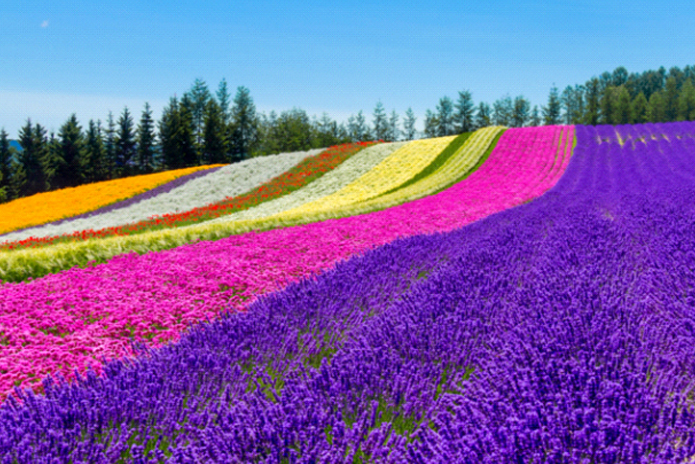 Lavender field / Furano
Furano in Hokkaido is famous for its lavender fields, and tourists come from inside and outside of Japan every June. A lot of skiers visit in winter and it is known as a place where you can enjoy nature.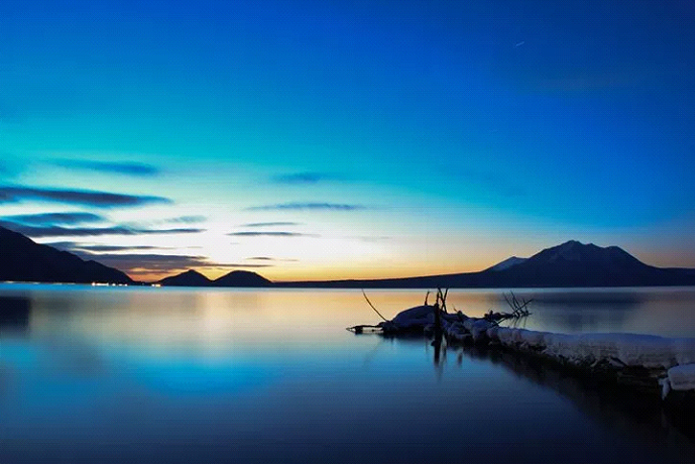 Lake Shikotsu / Chitose City
 Large caldera lake around 40.3km surrounded by lush green forests. The lake is highly transparent and has the highest water quality in Japan, making it the only lake dive in Japan. The transparency of Lake Shikotsu in early summer is a tasteful lake for canoeing.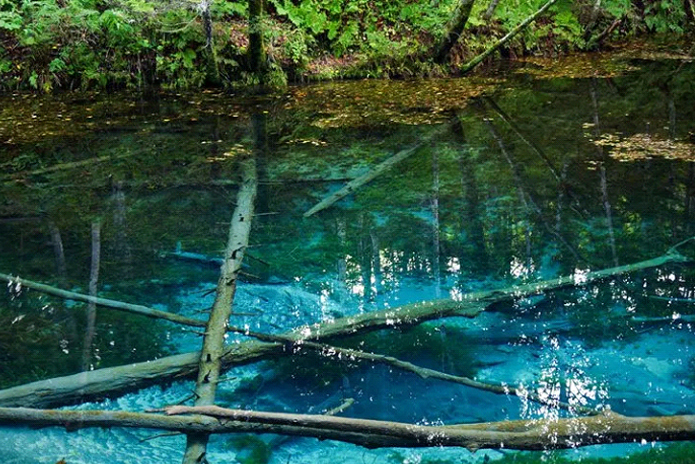 God's pond / Kiyosato
 Near the back Mashu, a cold and clear spring pond. The groundwater of Lake Mashu is springing out, and the bottom of the pond has a mysterious color of emerald green. The transparency of the water is high, and you can clearly see the fallen tree in the pond lying on the bottom of the water. The water surface looks emerald blue and has a mysterious atmosphere.
---
Tohoku
Tohoku is an area located in northeastern Honshu, Japan.
『The Tohoku Area consists of 6 Prefectures: Aomori Prefecture with the famous Lake Towada and Oirase mountain stream as famous spots of fresh green and colored leaves. Iwate Prefecture with Hiraizumi registered as a world cultural heritage, Miyagi Prefecture with Matsushima- one of the three scenic spots in Japan, Akita Prefecture of Akita dog's hometown, Yamagata Prefecture with full of delicious things like Yonezawa beef and cherries, and Fukushima Prefecture, where there is an Ouchi lodge that retains the image of a post office in the Edo period.In the summer, "Tohoku Three Major Festivals" which are Sendai Tanabata Festival (Miyagi Prefecture), Aomori Nebuta Festival, and Akita Sakai Festival is organized. In addition to hot spring areas such as Nyutou Onsen, Zao Onsen, and Oshigayu Onsen, there are regional dishes and local sake that utilize special products in each land and town. 』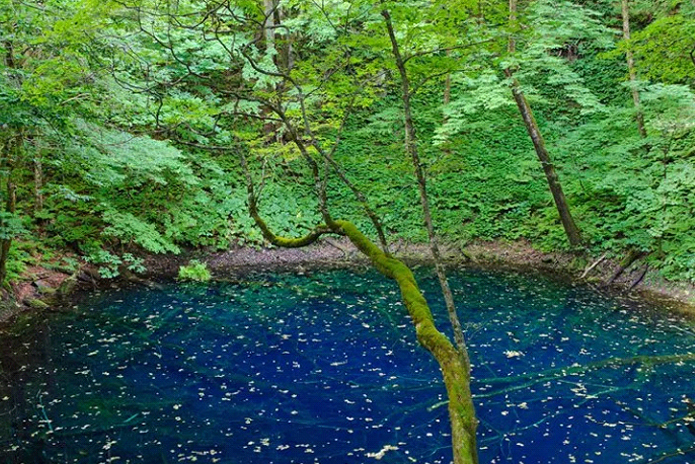 Shirakami Sanchi / Aomori Prefecture
 The entire area is 130,000 ha, of which about 17,000 ha (169.7km2) is a UNESCO World Heritage Site (natural heritage). The native beech natural forest, which is hardly affected by human resources, is the largest in East Asia. In particular, the World Heritage Area is maintained in its native state, and its value is considered to be extremely important even on a global basis.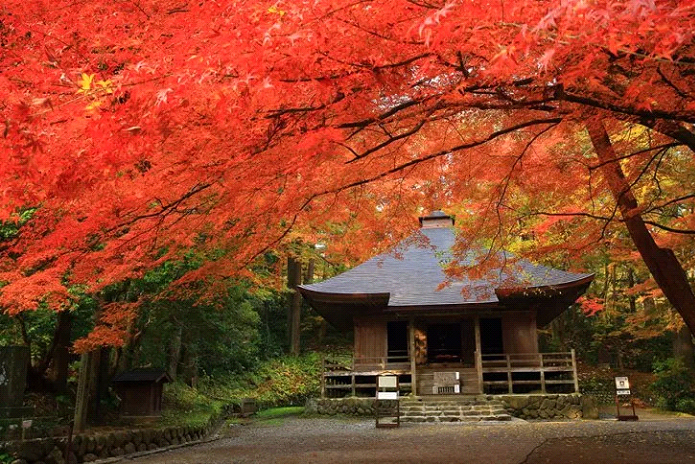 Hiraizumi / Iwate Prefecture
Autumn leaves of Chusonji Temple. In this area, many temples and ruins remained in the late Heian period, when Oshu Fujiwara flourished, and five of them were listed on the UNESCO World Heritage List.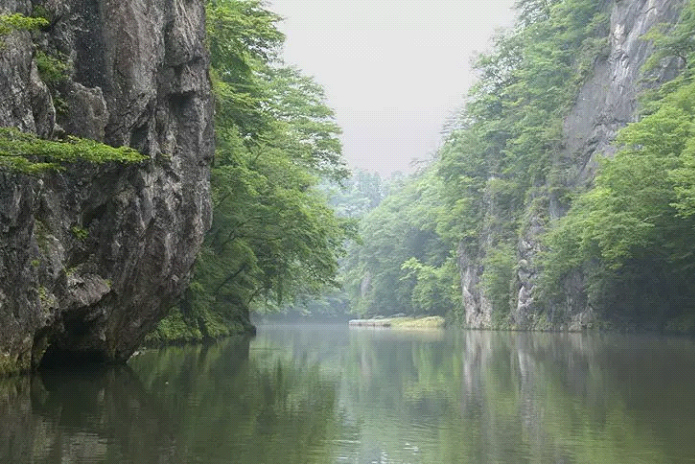 Geibikei/ Iwate Prefecture
 One of Japan's top 100 scenic spots, Banyukei is a valley of approximately 2 km of sand and iron river eroded by limestone. A cliff with a height of more than 100 m rises on the riverbank, and the fantastic Shinzan Yukoku valley is designated as a national scenic spot. The boat head is a masterpiece, and the descent is a specialty.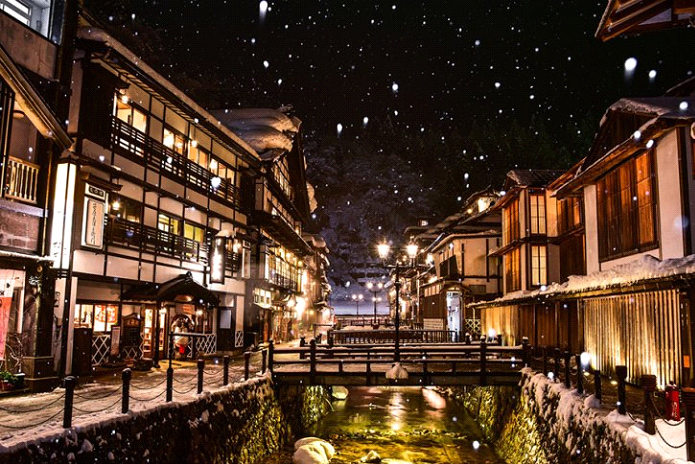 Ginzan Onsen / Yamagata Prefecture
Hot spring inn town which leaves nostalgic Taisho era image to feel nostalgic.
The cityscape illuminated by the gas fence is full of emotions, and there are various expressions depending on the season, such as fresh green, autumn leaves, and snow landscapes.
---
Kanto
Kanto is an area centered around Tokyo, consisting of Kanagawa Prefecture with Yokohama, Chiba with Narita International Airport and Tokyo Disney Resort, Saitama with a wealth of nature, and a total of 7 prefectures of Gunma, Tochigi and Ibaraki. In addition to Yokohama, Kanagawa also has "Hakone" where you can enjoy the superb view of hot spring and Mt. Fuji, and "Kamakura" where you can see the beautiful scenery where many temples and shrines and temples and seasonal flowers are combined.

Tochigi has many hot spring resorts. In addition, the world cultural heritage "Nikko no sha Temple" including Nikko Toshogu is a tourist attraction that can not be removed. Lake Chuzenji, also in the Nikko area, is a beautiful lake with a fantastic view of the mountains on a quiet lake surface. The taste changes every season and every season is attractive, but the autumn leaves are particularly famous, and you can not miss the superb view from the slope on the way from Nikko to the lake. In addition, the Kegun waterfall close to Lake Chuzenji has an observation deck near the waterfall, and it is so powerful that water flows down from a cliff with a drop of 97m, which is a close look from there.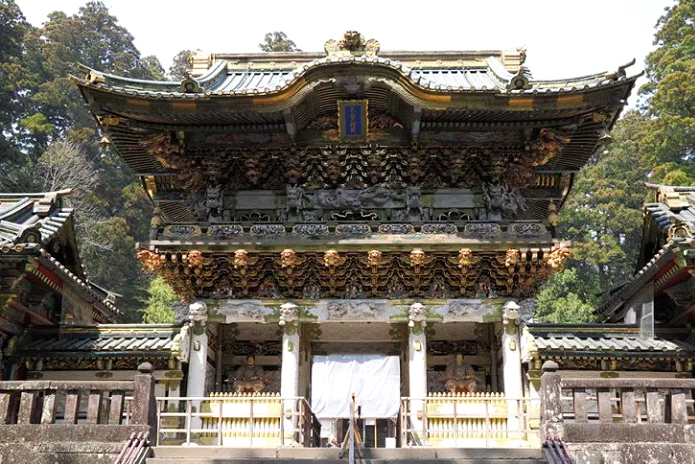 Nikko-no Shaji (Shrines and Temples of Nikko)
The Edo Shogunate's first Shogun, Tokugawa Ieyasu, is a deity-inspired of the Tosho Daigongen. General headquarters of Toshogu in Japan. In the precinct, you can see the works of art of various animals, and the sleeping cat, the three monkeys "unseen, unspeakable, unheard" are famous.It is also Japan's leading power spot.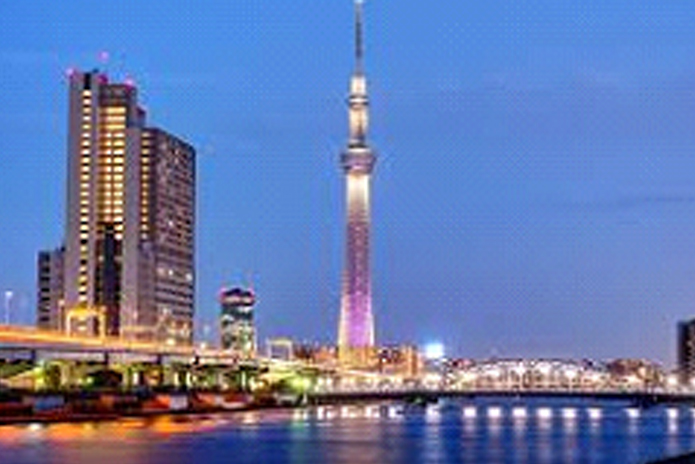 Tokyo Sky Tree / Tokyo
It is one of the famous sightseeing spot as well as Tokyo Tower. There are the first observation deck (350 m hight) with restaurants, cafes and shops, and the second observation deck (450 m height) with a tube-shaped glass-covered corridor called the Tenbou corridor is installed.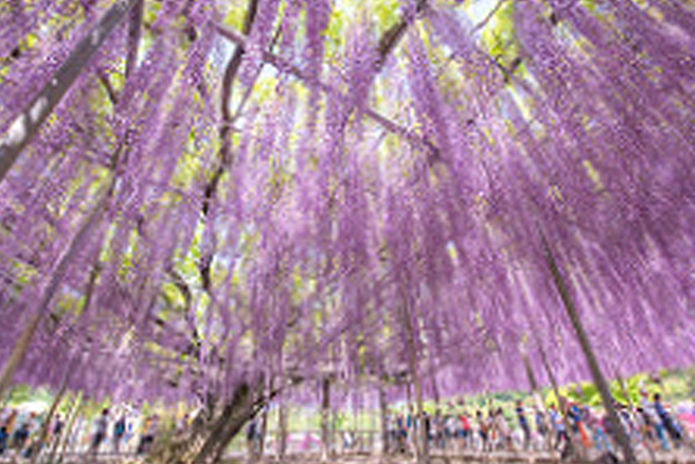 Ashikaga Flower Park / Tochigi Prefecture
A 150-year-old 600-matt Fuji-dana, a tunnel of Kibana and white wisteria, a rare Fuji-dana with double cherry-blossoms and the breathtaking view of wisteria garden. You can enjoy fantastic flowers.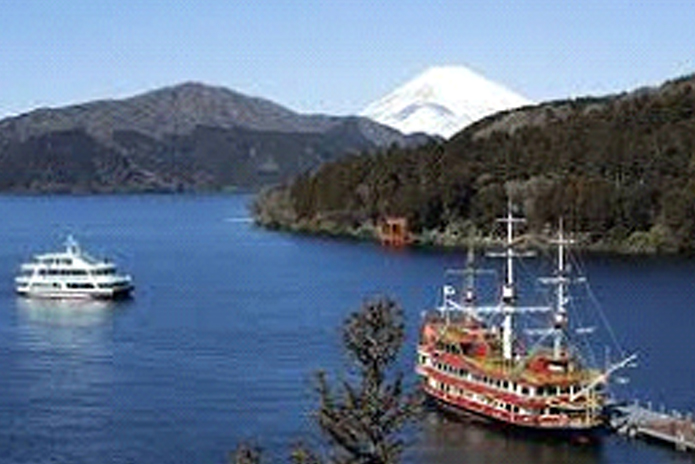 Hakone / Kanagawa
 Hakone is located in the center of Fuji Hakone-Izu National Park, and is known as a sightseeing and hot spring area with good access from the city center. The natural scenery of each season is beautiful, and there are many museums and other leisure facilities, and many events and festivals, including the Hakone Ekiden for New Year.
---
Tokai
Tokai consists of four prefectures: Aichi Prefecture, Gifu Prefecture, Mie Prefecture, and Shizuoka Prefecture. "Shirakawago" (Gifu Prefecture) where is famous for beautiful village of Gassho-zukuri (thatched roof house), "Hida Takayama (Gifu prefecture)", a town of the original scenery of Japan, "Ise Shrine (Mie Prefecture)" located above all shrines, "Nagoya Castle (Aichi Prefecture)," famous for Golden Dolphin, "Izu" and "Atami" (Shizuoka Prefecture), where are popular for its hot spring. You can also enjoy gourmet dishes such as "Matsuzaka beef", "Hitsumabushi" (grilled eel dish) and "Miso cutlet", which are said to be art objects of meat. Gero Onsen (Gifu Prefecture), one of the three major springs in Japan, is a hot spring that enjoys a wide range of activities, from children to elderly people, with little stimulation.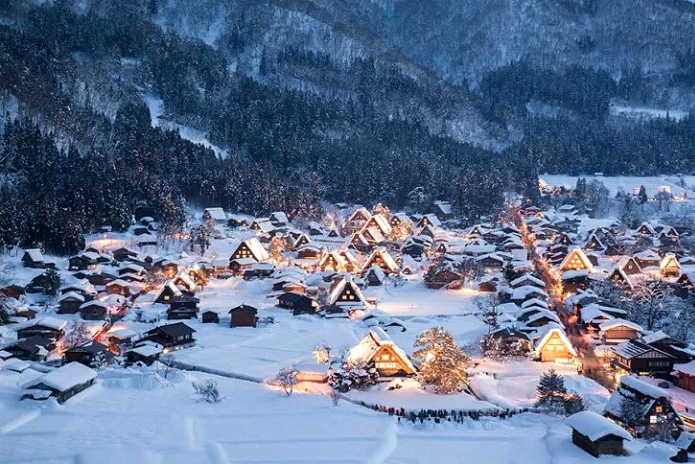 Shirakawa-go / Gifu Prefecture
A village located in the northwestern part of Gifu Prefecture, in the mountainous area upstream of the Kamogawa River. It is known as a large, united house built by a large family. It was registered as a World Heritage Site on December 9, 1996.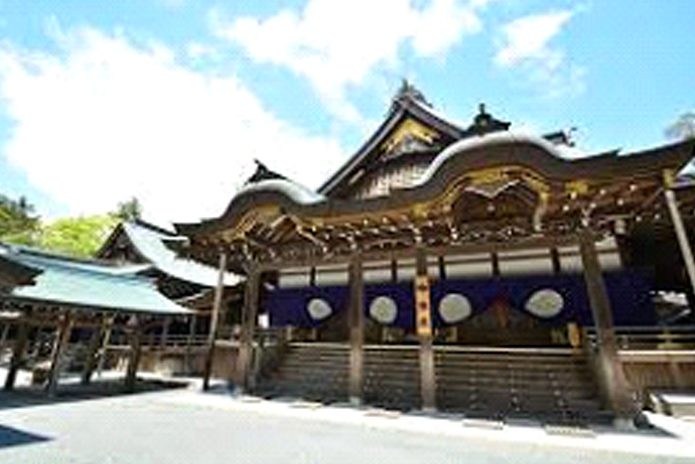 Ise Shrine / Mie Prefecture
Ise Jingu, which is called "Oise-san" and "Dijingu-san", is officially called "Jingu". In the modern corporate rating system from the Meiji period to the pre-Pacific war, Ise Jingu was excluded as a shrine located above all shrines. Naigu is an ancestor of the imperial family, and Amaterasu Omikami compared to the sun are revered and celebrated by all over the country.
---
Hokuriku
The three prefectures of Ishikawa, Fukui and Toyama are the Hokuriku area. All three prefectures are rich in marine blessings, crabs and shrimps, and various types of fish.
While Ishikawa retains its traditional culture and cityscape, you can also enjoy contemporary art at the 21st Century Museum of Contemporary Art, Kanazawa. You can enjoy "Seafood bowl" and "Sushi" at the beautiful garden "Kenrokuen" and Omicho Market, where you can enjoy local ingredients such as fish and vegetables, and visit the craft shop of traditional crafts. If you go a little further from Kanazawa, you can also enjoy another attraction different from Kanazawa, such as Wajima and Noto area, which are famous for lacquerware.
"Fukui" widely faces the sea, and there are tourist attractions such as "Tojinbo" with a spectacular view of the blue sea and lonesome rocks seen from the cliff and "Mikata Five Lakes" with a beautiful view of the lake and the sea. In addition, "Eihei-ji Temple", which was opened over 700 years ago, is a temple and dojo of the temple where many Buddhist priests still practice their lives.
"Toyama" is famous for Tateyama Kurobe Alpine Route. In a snowy year, there are many scenic spots such as "Snowy Otani" where a wall of snow exceeding 20m can be made. If you leave Alpen route as it is, you will enter Nagano Prefecture.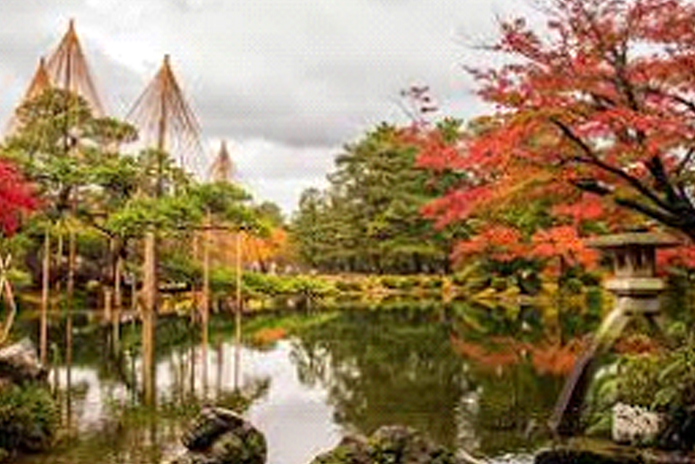 Kenrokuen / Ishikawa Prefecture
Kenroku-en, designated as a national special scenic spot, is a Japanese garden located in Kanazawa-shi, Ishikawa Prefecture, and has been formed over a long period of time by the master of Kaga as a representative daimyo garden in the Edo period. In winter, a snowy garden is fantastic.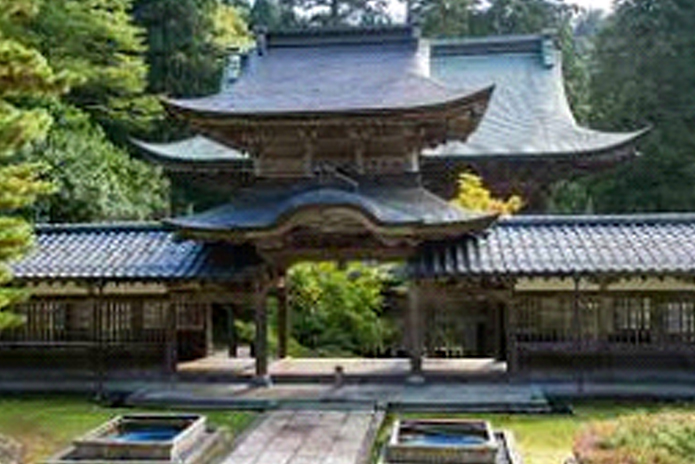 Eiheiji / Fukui Prefecture
 It is a temple of the Soto-shu and two-starred in "Michelin Green Guide Japon", a temple that attracts attention both from inside and outside the country. There is Shukubo (pilgrim's lodging) and you can also experience Shakyo and Zazen.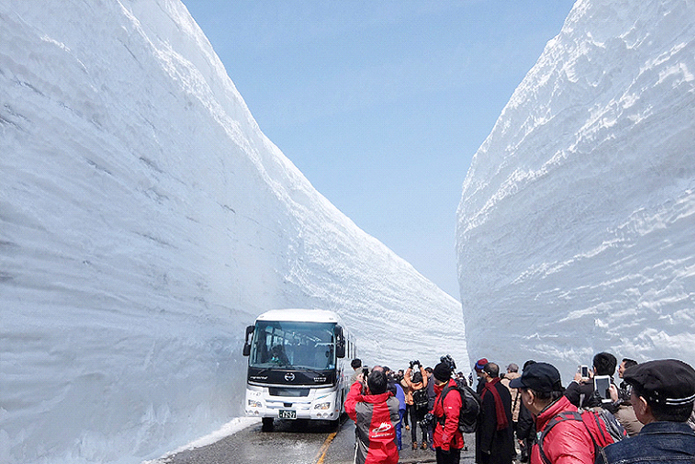 Tateyama Kurobe Alpine Route / Toyama Prefecture
It is one of the world's leading mountain sightseeing routes that run through the Northern Alps, which is a row of 3,000 m high peaks. Total length 37.2km, maximum height difference is 1,975m. Almost all of the section is in Central Japan National Park.
---
Kansai
"Kansai" area including Osaka, Kyoto, Nara, Hyogo, Wakayama and Shiga. The city of Kuidaore can enjoy the food culture of Japan, and in Kyoto, where historical cityscapes and customs remain, among other places in Japan, Kinkakuji, Ryoanji, Kiyomizudera, Nijo Castle, Tojo, Fushimi Inari Taisha Shrine There are so many tourist attractions, such as Gion and Arashiyama, as endless as you can get. Wear kimonos and make your own memorial items at a workshop of traditional crafts.

Nara is an area where the city was 1300 years ago, even before Kyoto. There are many attractions such as Todai-ji Temple where the Great Buddha is placed, Nara Park with Kasuga Taisha, Horyuji Temple, which is known as the world's oldest wooden structure, Shish Stage Tombs, etc. There is a valuable experience of buying and eating deer chopsticks with wild deer that are considered to be God's angels around Nara Park.

Hyogo is a prefecture with the famous castle "Hobe", which is famous for its Kobe beef, and the castle, which has been preserved almost 400 years ago. We also recommend hot spring resorts such as Arima Onsen, which is close to urban areas, and Kinosaki Onsen, which has a beautiful cityscape.

Wakayama is located in the south direction in Kansai, and has a relatively warm climate, and many fruits such as citrus fruits such as mandarin oranges and hachiman are grown. Above all, plum is famous and various processed products such as plum wine, plum juice and plum drying are made.

Shiga is next to Kyoto. There is one of the largest lakes in Japan, Lake Biwa, and it is very comfortable to feel the wind if you take a cruise ship or go around the shore by bicycle on fine days. It is also recommended to go on a boat trip on a rowboat at "Omi Hachiman" where the quaint streets of the city from a long time in the city of merchants remain.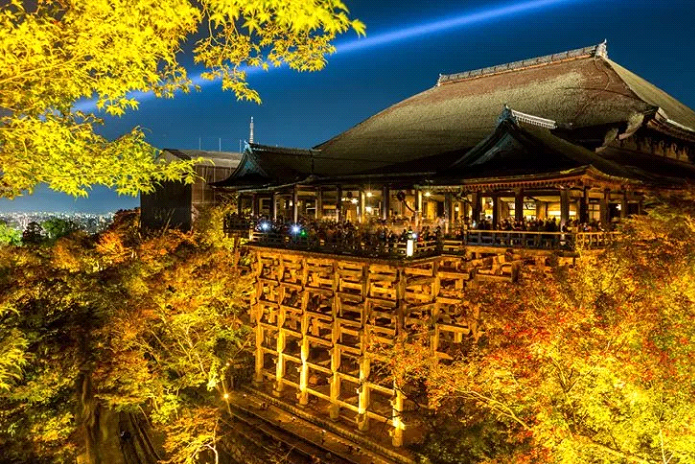 Kiyomizu Temple / Kyoto Prefecture
 During the Nara period, a Buddhist monk named Enchin was said to have been erected in a dream, saying, "Build a temple here" in the dream in 978 (778). The stage of Shimizu was set up on a cliff with a height of 13 meters, and has a structure in which 139 pairs of blocks known as "Hell stopper" are combined vertically and horizontally. It is rumored that in the Edo period, people willing to take their lives and hoping to get off the stage, their wishes will come true, and it is said that there are not a few people who actually jumped off.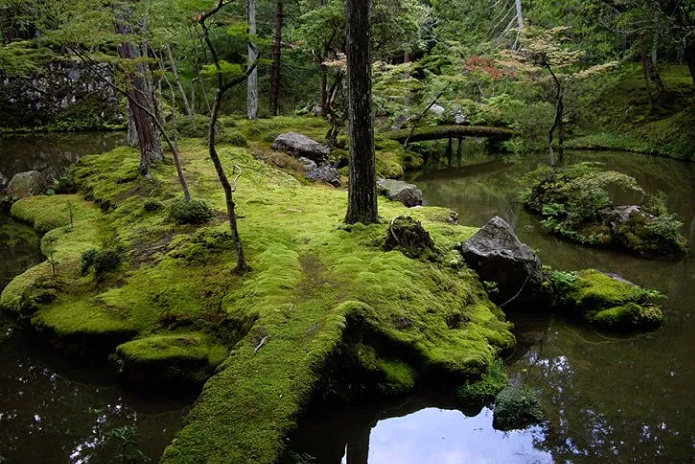 Sihoji (Moss Temple) / Kyoto Prefecture
Because of the beauty of the moss that covers the ground in the precincts, it is popular as the "Moss Temple". The 35,000 square meter garden is currently designated as a National Scenic Site and Historic Site. It is also registered as one of the world's cultural heritage "Cultural assets of the ancient capital Kyoto.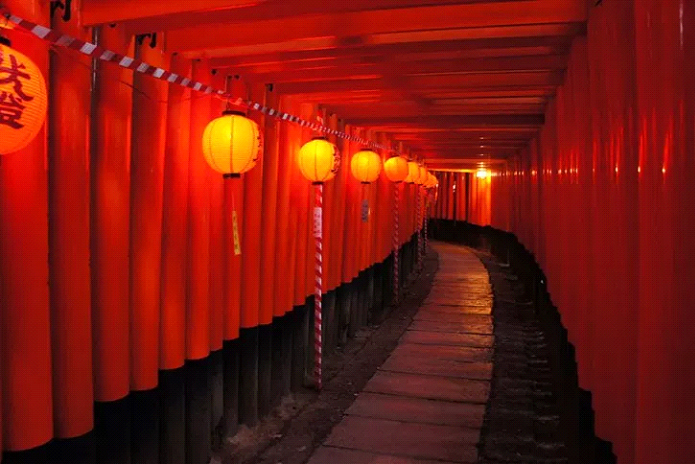 Fushimi Inari Taisha / Kyoto Prefecture
Formerly called Inari Shrine. It is a independent shrine that does not belong to the main office of the shrine. There is the main shrine at the foot of Inariyama, and the whole Inariyama is considered as a sacred area. It is the general headquarter of Inari Shrine, which is said to have approximately 30,000 shrines nationwide.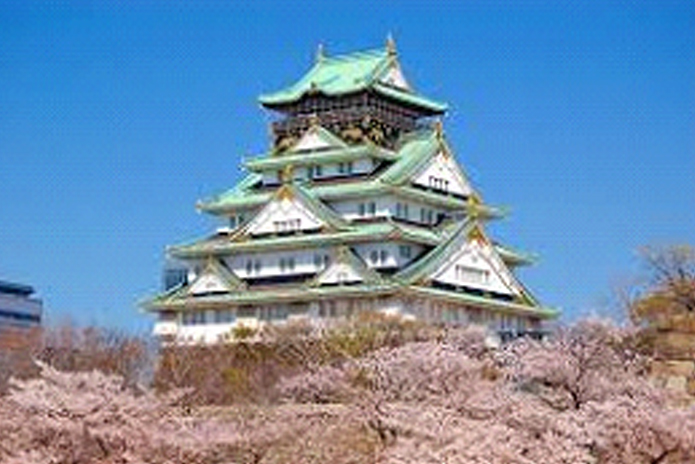 Osaka Castle / Osaka
A Japanese castle built in Settsu-no-kuni Higashi-narigun Ikutama-sou Osaka during the Azuchi Momoyama period, and renovated in the Edo period. It has been designated as a special historical site in the country as "Osaka Castle Ruins". This is one of the most famous tourist spots in Osaka, where many tourists from around the world. Valuable historical materials, art objects, etc. are displayed in the castle tower. It is lit up at night and you can see the fantastic castle tower.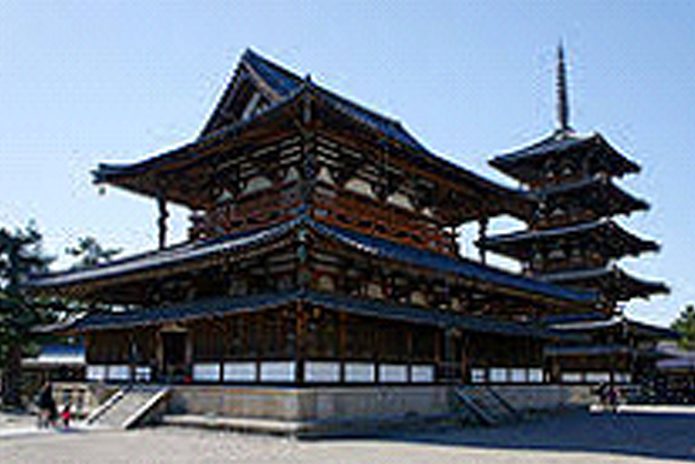 Horyuji Temple / Nara Prefecture
The world's oldest wooden buildings that exist. The approach is a pine-lined tree, and there is Nandaimon (National Treasure) just after the approach. The precincts are largely divided into Sai-in(West) and To-in(East), and there are as much as 55 buildings of national treasures and important cultural properties. The whole is surrounded by Tsukiji wall called Ogaki (the most important cultural property). Aside from the buildings, there are a large number of excellent Buddhist artworks, 150 for national treasures alone, and about 3,000 if including important cultural properties. It was registered as a World Heritage Site in 1993 as a Buddhist building in the Horyuji area.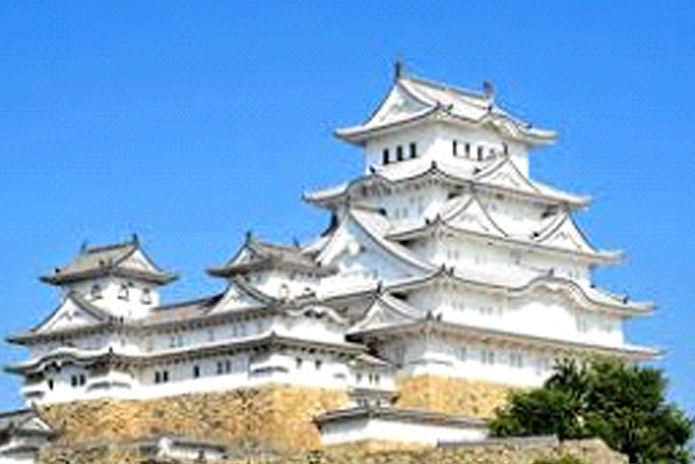 Himeji Castle / Hyogo Prefecture
Japan is a masterpiece of wooden castle architecture in design technology and decorative beauty and is a masterpiece that represents the creative talents of humanity, and Japan, which has creative ideas for defenses such as fences, gates, earthen walls, stone walls, fences, etc. It is a beautiful castle that has been registered as a cultural heritage site in 1993, for example, as a representative building that represents its own castle structure.
---
Shikoku
Shikoku, which consists of four prefectures, Tokushima Prefecture, Kagawa Prefecture, Ehime Prefecture, and Kochi Prefecture, is surrounded by the sea and mountains, and is an area where you can enjoy the great outdoors in the lush sun. is. The clear waters, clear water and air, lush mountains and clear streams warmly welcome visitors.
In recent years, the number of foreigners who have challenged the "Shikoku 88 places pilgrimage" has been increasing, and it has been attracting attention as a spiritual island. "The Naruto Whirlpool" in Tokushima Prefecture, which is said to be the largest in the world, and "Kuribayashi Park" in Kagawa Prefecture, which has been selected as a 3 star by Michelin Guide, which is a country's special scenic victory, There are many places full of natural attractions such as Dogo Onsenkyo in Ehime Prefecture, one of Sankoyu in Japan, and Shimantogawa in Kochi Prefecture, which is said to be Japan's last clear stream. Awa Odori (Tokushima Prefecture) and Yosakoi Festival (Kochi Prefecture), which will be called the "Shikoku Two Large Festival," will be held in summer, so it is recommended that you visit the whole city during this vibrant period.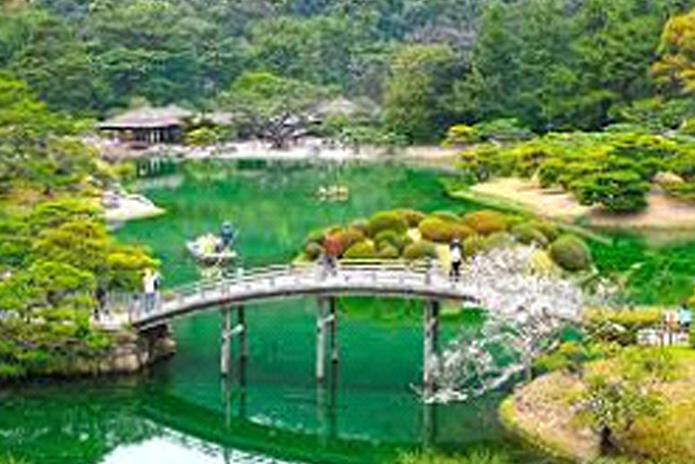 Kuribayashi Park / Kagawa Prefecture
 Ritsurin Park is a cultural property garden designated as the country's special scenic spot. The area is the largest in the Daimyo Garden with 3.5 Tokyo Domes. In 2009 "Michelin Green Guide Japon" won the highest rated 3 stars.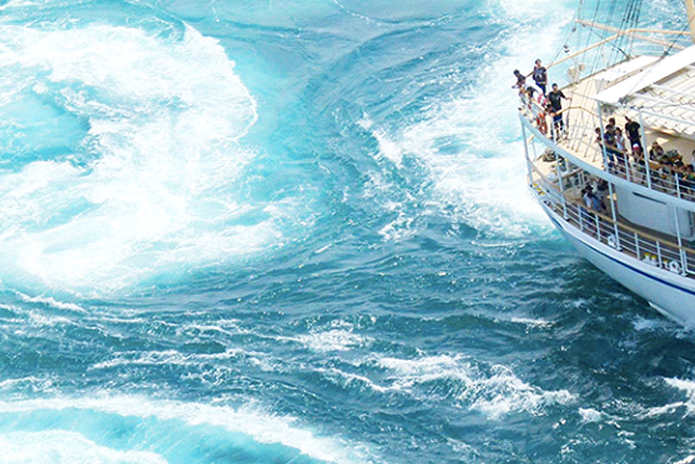 Whirlpools of Naruto / Tokushima Prefecture
The Naruto whirlpool is a "natural phenomenon" that can be caused by intense tidal currents caused by the ebb and flow between the Seto Inland Sea and the Kii Channel. It is said that the size of whirlpools, which are the largest during spring and autumn tides and reach a diameter of 20 m, is the largest in the world. We can have a cruise experience.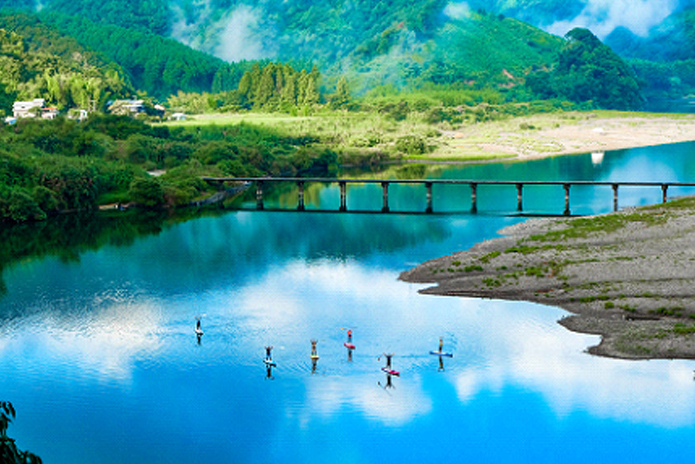 Shimanto River / Kochi Prefecture
 This is a first-class river in the main river of the Togawa River, which flows west of Kochi Prefecture. It is the longest river in Shikoku (total length 196km) and it is called "Japan's Last Clear Current" or "One of Japan's Three Great Clear Currents" because a large dam has not been constructed in the mainstream. It has been selected as one of the 100 best waters in Japan, and 100 in Japan.
---
Chugoku
The Chugoku region is an area consisting of Okayama, Yamaguchi, Tottori, Shimane and five prefectures, centered on Hiroshima with two world cultural heritage "A-bomb dome" and Miyajima "Kashiwa-jima Shrine". Other tourist attractions in Hiroshima include Tonoura, where Onomichi and Ghibli movies were staged, and Okunoshima, which is famous for the island of Usagi. From Shimanami Kaido in Onomichi, you can cross Shikoku through the islands in the Seto Inland Sea. It is convenient to have a car, but if the season is good, a bike trip is also recommended. As there is bicycle rental, it can be enjoyed by travelers.

In Okayama, there are Korakuen and Okayama Castle, which are gardens created by the Edo-era Okayama lord, Kurashiki, where historical cityscapes are preserved and warehouses are built along a canal, and Kojima, which is famous as a denim town in recent years. The Tottori sand dunes located in Tottori are spread as far as you can see along the Sea of ​​Japan, and when you look at the scenery, you feel like you are not in Japan for a moment.

Shimane is where Izumo Taisha is famous as the god of marriage in Japan. There are traditional buildings such as the main hall on a vast site, and the large lanyard in Kagura-den is quite powerful when viewed from the vicinity. World cultural heritage "Ishimi Ginzan ruins and its cultural scenery", Oki Island, Tsuwano with a beautiful white walled cityscape is also recommended. In the Shimonoseki, Tsunoshima Ohashi is a superb view point overlooking the sea. In Iwakuni, Kintai Bridge is a must-see bridge with a beautiful wooden arch with five arches. Especially the season of autumn leaves is recommended. In addition, Japan's largest karst plateau "Akiyoshidai" is the basement of Japan's largest limestone cave "Akiyoshi-don". There are many hot springs in the Chugoku region such as Yubara, Yugo, Okutsu in Okayama, Misasa of Tottori, Tamao in Shimane, Sanbo, Yuda in Yamaguchi, Kawashada, Tonoura in Hiroshima, etc.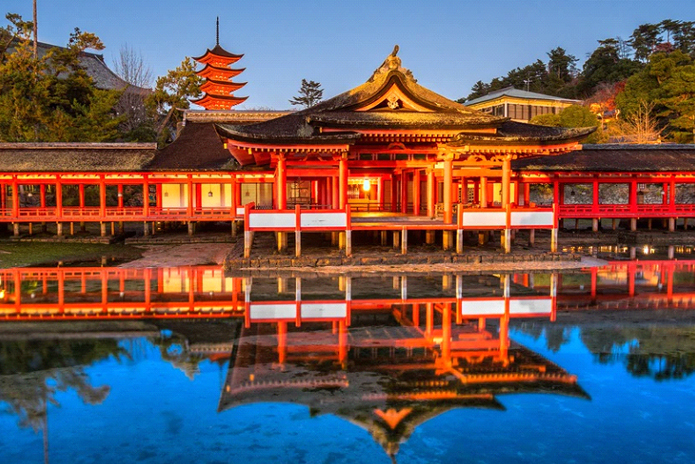 Itsukushima Shrine / Hiroshima Prefecture
 Kashiwajima Shrine is one of Japan's most prestigious companies, with its bold and creative arrangement based on the sea, and the beauty of the Heian period sleeping structure. The mochi-painted shrines connected by the corridors have a wonderful architectural beauty that floats in the ocean as the tides fill.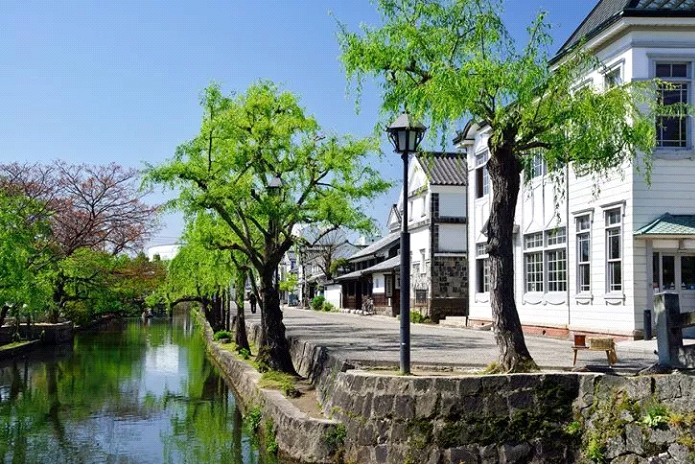 Kurashiki beauty district / Okayama Prefecture
It was designated as a traditional monumental preservation area in 1979 in a merchant town centered on Shishikawa. In white wall, it is attractive town that a lot of people still live while being part of touristic area appropriately in the townscape that is characteristic of sea cucumber wall.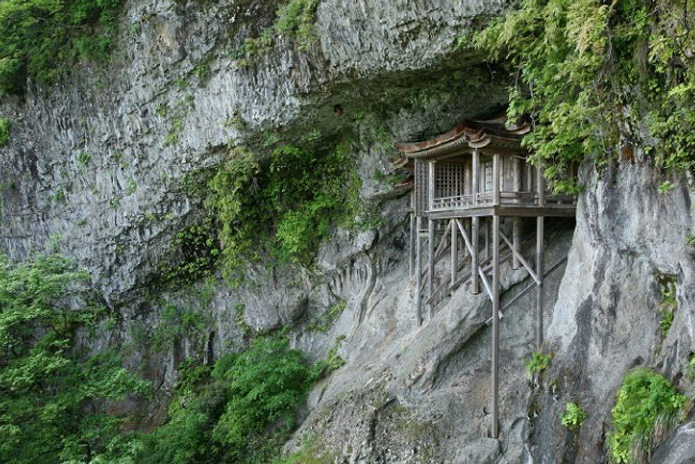 Nageire-do / Tottori Prefecture
 In the Heian period wooden structure built in the depression of the mountain cliff, the legend says that the small temple, who was considered the founder of the Sanbutsu-ji Temple, threw a Buddhist temple in honor of the Zao Gongen, etc. into the mountain by law. It's called "Otsudo". It is designated as a national treasure because it is an unparalleled structure built in a vertical cliff.
---
Kyushu
Kyushu, located in the southwestern part of Japan, is an area blessed with rich gourmet cuisine, diverse nature and hot springs. Fukuoka Prefecture, the largest city in Kyushu, is famous for its "Hakata Tonkotsu Ramen" and "Matsunabe (food cooked while simmering the visceral organs and vegetables of beef and pork)", and food is served at stalls in the center of Fukuoka city. I can enjoy it.

Nagasaki Prefecture enjoys spots and gourmets where cultures from Japan, China, the Netherlands, etc. are fused from the historical background, and Kumamoto Prefecture is full of nature as Aso mountain area with the world's leading caldera, and Takachiho in Miyazaki Prefecture The Gorge is a canyon created by erosion of persimmon rock, and healed by the mysterious scenery with the legend of Japanese mythology.

In addition, Oita Prefecture and Kagoshima Prefecture, which have the # 1 Beppu Onsen and Yufuin Onsen, boast the largest number of spring waters in the country, so it is recommended to travel around Sakurajima, Sada Pass and Yakushima Island on remote islands.
In addition, Kyushu has many popular hot spring resorts with different locations and spring quality such as "Kurokawa Onsen (Kumamoto)" and "Ibusuki Onsen (Kagoshima)" famous for its unique sand bath, and is also referred to as "Onsen Heaven". .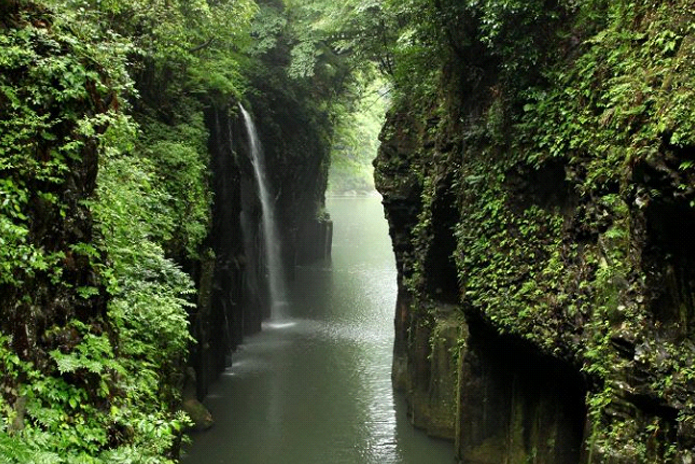 Takachiho Gorge / Miyazaki Prefecture
 It is a canyon created by erosion and erosion of Aso rock formations, and it is 100 meters high, with an average of 80 meters of cliffs continuing for 7 kilometers. The canyons include the Manain waterfall, which has been selected as one of the 100 waterfalls in Japan, and it is particularly beautiful during the period of fresh green and colored leaves. There are also rental boats.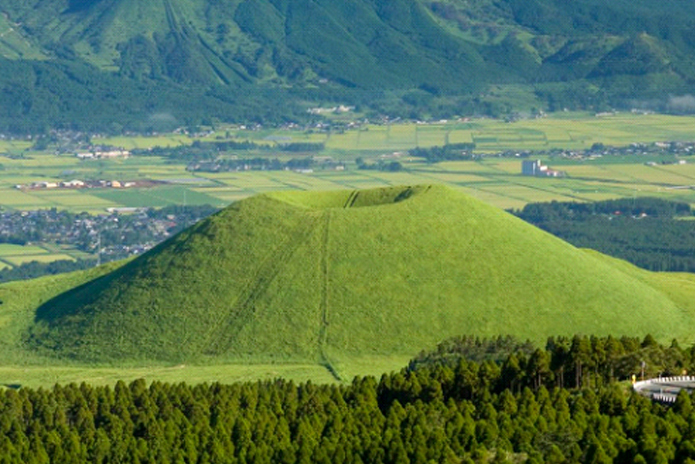 Mount Aso / Kumamoto Prefecture
An active volcano located in Aso, Kumamoto Prefecture, central Kyushu, Japan. Consists of the outer ring and several central crater hills, the outer ring is 25km north to south, 18km east to west (2nd in Japan) and forms an extensive caldera topography (pan type) with an area of ​​380㎡.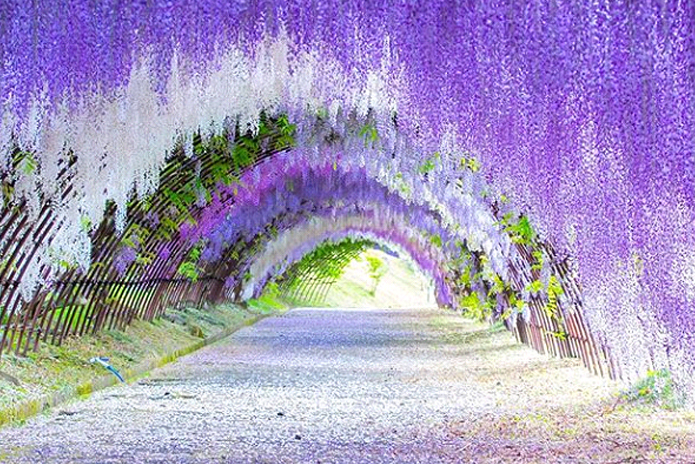 Kawachi Fujien / Fukuoka Prefecture
Kawachi Fuji-en, one of the 31 most-loved places in Japan, was selected as one of the most remarkable spots in the world. 22 kinds of rattan are planted in the garden and can enjoy various flower colors.
---
Okinawa
Okinawa, the southernmost tip of Japan, has a temperate climate throughout the year. Tourists from all over the world gather at the Kerama Islands (Tokashiki Island, Zamami Island, etc.) where you can see the beautiful views of the sea called "Kerama Blue" in Mecca, a marine sports and marine major. Beginners can also enjoy hands-on diving tours, snorkeling and whale watching.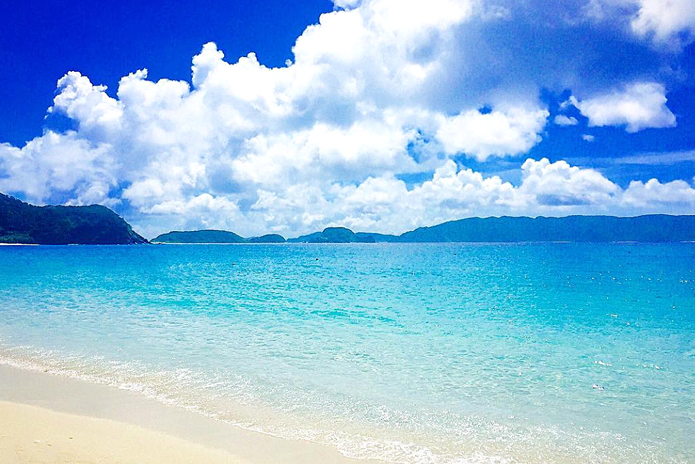 Furuzamami beach
 On the island's main beach, which won two stars with "Michelin Green Guide Japon", you can swim with colorful tropical fish by swimming just a few meters from the water's edge. If you are lucky, you can meet the sea turtles by snorkeling.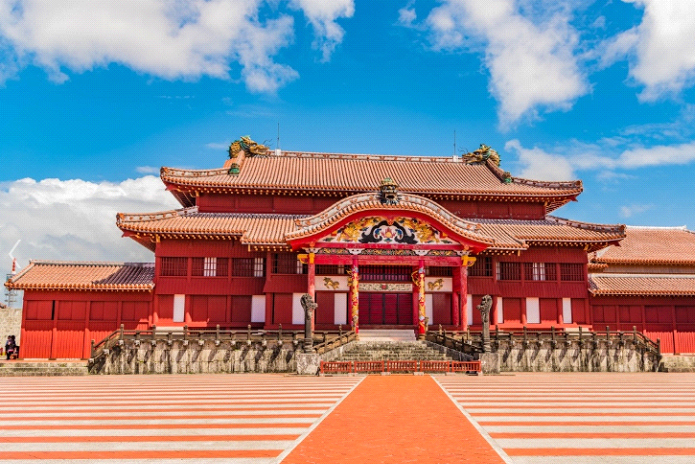 Shuri Castle
 It is a remnant that the royal kingdom, Ryukyu Kingdom, existed for 450 years from 1429 to 1879, and it is a symbol of civilization where the Ryukyu Kingdom's history is full. In 2000, it was registered as a World Heritage Site as "Gusk of Ryukyu Kingdom and related heritage groups". Located on a hill where you can overlook Naha town, it was like a holy place.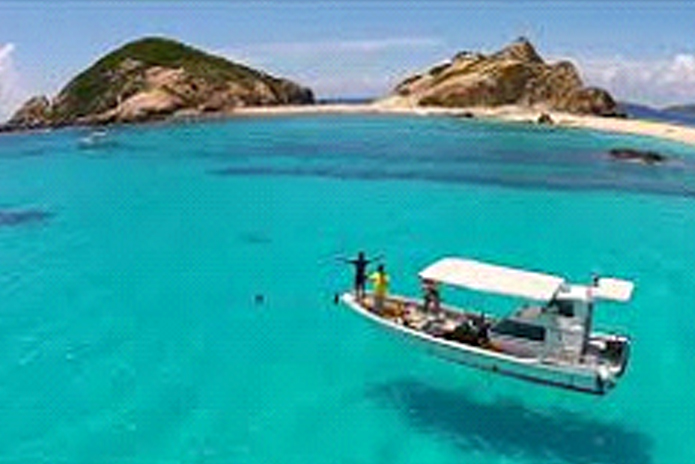 Kerama Islands
Designated as a national park in 2014, it boasts a rich ecosystem where sea turtles, corals and tropical fish live. A highly transparent sea called Kerama Blue is attractive.