About Us
About us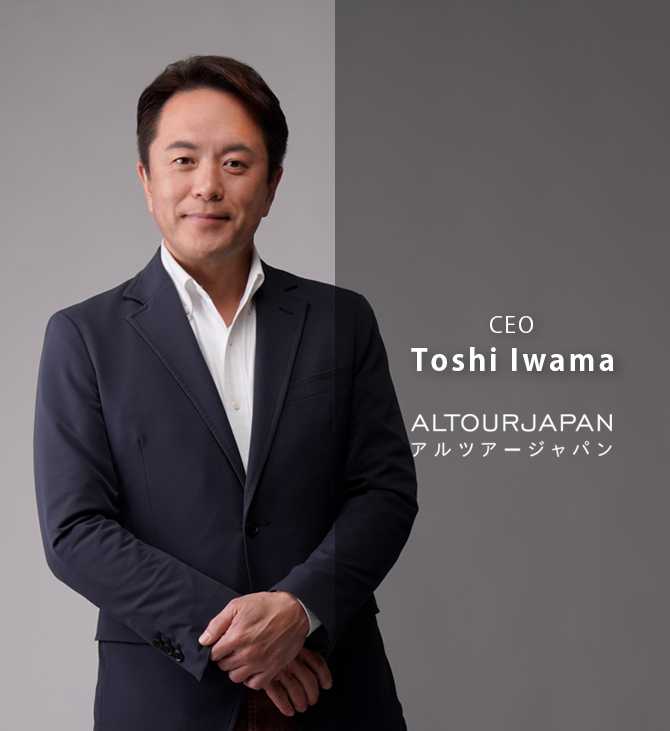 Challenging the world with a spirit of the globalism, ALTOUR JAPAN was born to seek for becoming the only company in the world.
We are pleased to introduce new company ALTOUR JAPN to the world. The U.S.-based Japanese company Wing Mate, and Europe and the U.S.-based leading travel agency ALTOUR have formed a joint venture ALTOUR Wing Mate. ALTOUR JAPAN has been established as the function of the Japan branch office of ALTOUR Wing Mate.
ALTOUR Wing Mate has provided not only the worldwide business network to serve its clients at Los Angeles, New York, San Jose, Alabama, London, Paris and Bangkok, but also the worldwide operation of its own call center in Japanese and English languages for 24hours per day and 365 days per year to respond all kinds of requests and troubles from its clients such as arrangements for unexpected business trips, flight changes, and flight cancellations.
ALTOUR Wing Mate has also provided travel arrangements from Japan to the U.S., travel arrangements from the U.S. to Japan, business trip arrangements for expositions and conventions, and visa services for the clients. The track record of ALTOUR Wing Mate proves that this strategy of the agency serves the needs of the client and brings the decision to establish ALTOUR JAPAN. The dissemination of E-tickets began about twenty years ago when Wing Mate was born. With this revolutionary
system, clients' travel experiences become much easier. But in spite of the fact that convenience of purchasing E-tickets is increasing due to the dissemination of websites, more clients ask ALTOUR JAPAN for their travel arrangements.
Why do more clients turn to ALTOUR JAPAN instead of their direct bookings? Because they like the agency's sincere responses. ALTOUR JAPAN is 100% foreign capital company in Japan, but ALTOUR JAPAN localizes the western way of business to the Japan market. And ALTOUR JAPAN also provides veteran travel consultants who understand traditional Japanese ways of Wabi Sabi spirits. We are proud to be a pioneer company which can provide new styles of travel products to clients by utilizing
the worldwide network of 1,200 travel specialists with Europe and the U.S. - based leading travel agency ALTOUR. We are also proud to be an information sensitive company which could predict the direction the center of the world would go toward, and the company could endured several difficult economies so far.
While ALTOUR JAPAN secures sincere services for 24 hours a day to clients who visit the world from Japan, the agency is specializing in custom made tours for foreign visitors to Japan. And these custom made tours reflect foreigners' interest in Japanese cuisine and Tokyo Olympic Game in 2020.
In order to respond foreigners' expectation to Japan's high standard of hospitality, we convinced ourselves to establish ALTOUR JAPAN as the Japan branch of ALTOUR Wing Mate. Opening ALTOUR JAPAN also means the way of materializing the philosophy of ALTOUR Wing Mate, and we like to commit ourselves to provide custom made tours which could impress good memories of Japan on foreigners' heart.
As we have our confidence to provide highly competitive products from ALTOUR JAPAN, we are willing to grow ALTOUR JAPAN toward to a global travel agency in the premium service category. It would be our pleasure that if each client could realize our premium service in their future travel. Please let ALTOUR JAPAN be your travel agency, and let ALTOUR JAPAN provide you the only tour itinerary.
Toshi Iwama
ALTOUR JAPAN

A major European and US tour, whose sales are $ 1.6 billion, opened a Japanese branch.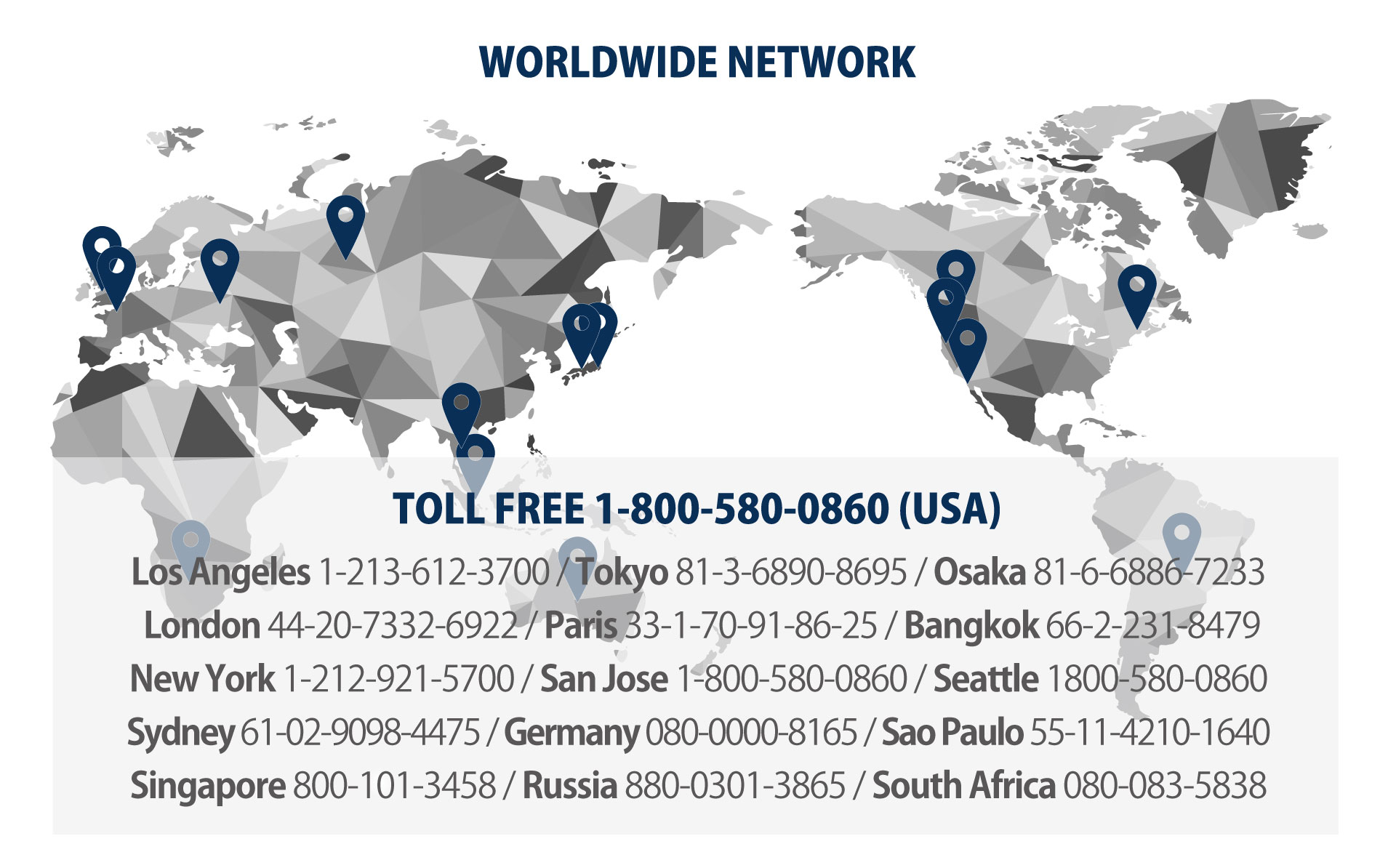 Company Information
Limited Liability Company ALTOUR JAPAN
6TH Floor 1-36-12 Shinjuku Shinjuku-ku Tokyo Japan
Phone: +813-6890-8695
Wing Mate-ALTOUR Worldwide Callcenter Japan Operation Center
6TH Floor 1-36-12 Shinjuku Shinjuku-ku Tokyo Japan
Phone: +813-6890-8695
Travel Agency Registration Address
6TH Floor 1-36-12 Shinjuku Shinjuku-ku Tokyo Japan
Tenjin Daiichi Bldg #401,4-2-26,Nishinakajima,Yodogawa-ku,Osaka,Japan (Zip) 532-0011,
Telephone 06-6476-7440
Travel Business Registration
Third Category, No. 2727, Travel Business registered by the Governor of Osaka Prefecture
Granted Date of Travel Business Registration
Monday through Friday, 10:00 through 18:00, closed on Saturdays, Sundays, National Holidays, Summer Break, and New Year's Eve and New Year's Day holidays. Only for corporate clients, a reservation call center is open for 24 hours/ 365 days.
Business trip/arrangements for overseas' trade show tours; Arrangements for individual tours and group tours; Travel arrangement for academic and NGO convention/ international conferences; Travel arrangement for studying abroad programs/ home stays; and travel arrangements for foreigners to visit Japan.
Affiliated Companies and Overseas' office
ALTOUR JAPAN LP

■U.S.A.
U.S. Contact: +1-213-612-3700
Worldwide Call Center: 1-800-580-0860

Los Angeles: 10635 Santa Monica Blvd Ste 200,Los Angeles, CA 90025
New York: 1270 Avenue of the Americas, New York, NY 10020
San Jose: 1202 Kifer Road, Sunnyvale, CA 94086
Seattle: 10900 NE 4th Street, Suite 2300, Bellevue, WA 98004

■Europe
London/ United Kingdom: First Floor, 101 St. Martins Lane, London WC2N 4AZ, United Kingdom. Telephone +44-20-7332-6922
Paris/ France: 21 and 23 Boulvard, Haussman, Paris 75009, France. Telephone +33-1-70-91-86-25

■Asia
Bangkok/ Thailand: Level 9, Zuelling House Building, 1 Siom Road Bangrak, Bangkok 10500, Thailand. Telephone +66-2-231-8479
The Registration of the Standard Form Travel Agent Contract under the Travel Agency Law
Overseas travel and domestic travel
No. 3-7815 registered by the Governor of Tokyo Prefecture
Heisei 27, March 6 (March 6, 2015)
From Reiwa 2, March 6 to Reiwa 7, March 5 (March 6th, 2015 - March 5th, 2020)
Limited Liability Company ALTOUR JAPAN
IIDA, MASAHIRO(Tokyo)
KEI, MARUYAMA(Osaka)
Such as Foreign Minister's Overseas Risk Information, Japanese government will issue warnings about the regions and countries where dangers will be expected. We always hand documents about overseas travel warnings to our clients when we accept their travel orders. The same information is found at the website: http://anzen.mofa.go.jp For contact Foreign Minister's Overseas Travel Safety Consultation Center, call 03-3580-3311 ext 2902 or direct line: 03-3501-8162
Sanitary situations in your visiting countries will be found at Health, Labor and Welfare Minister's Quarantine and Infection Information Homepage, http://www.forth.go.jp For contact Tokyo Quarantine Station, call 03-3599-1515.
Our Offices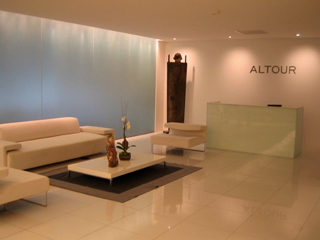 HEADQUARTERS
Los Angeles
Wing Mate ALTOUR U.S.A.
10635 Santa Monica Blvd Ste 200, Los Angeles, CA 90025
1 (800) 580 0860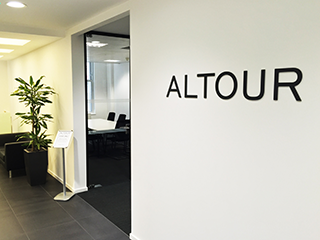 HEADQUARTERS
London
Wing Mate ALTOUR U.K.
First Floor, 101 St. Martins Lane, London WC2N 4AZ
+44 (0) 20 7332 6922
Los Angeles (HQ)
10635 Santa Monica Blvd Ste 200, Los Angeles, CA 90025 USA
US Toll Free: 1-800-580-0860, From outside the U.S.: +1-213-612-3700
New York Office
1270 Avenue of the Americas New York, NY 10020 USA
US Toll Free: 1-800-580-0860
San Jose Office
>1202 Kifer Road, Sunnyvale, CA 94086 USA
US Toll Free: 1-800-580-0860
Seattle Office
10900 NE 4th Street, Suite 2300 Bellevue, WA 98004 USA
US Toll Free: 1-800-580-0860
LONDON
Address: First Floor, 101 St. Martins Lane, London WC2N 4AZ
Phone: +44 (0) 20 7332 6922
PARIS
Address: 21 and 23 Boulvard Haussman, Paris 75009, France
Phone: +33 1 56 03 65 83
BANGKOK
Levels 8 & 9, 1 Silom Road Silom, Bangrak Bangkok 10500 Thailand
Phone: +66 2 231 8479
ALTOUR JAPAN
TOKYO(HQ)
6TH Floor 1-36-12 Shinjuku Shinjuku-ku Tokyo Japan
Phone: +813-6890-8695
OSAKA Office
Tenjin Daiichi Bldg #401, 4-2-26,Nishinakajima Yodogawa-ku,Osaka, 532-0011 Japan
Phone: 06-6476-7440
Tokyo Call Center - Operation Office
6TH Floor 1-36-12 Shinjuku Shinjuku-ku Tokyo
Phone: +81-3-4580-7448